Equine massage and Equi therapy with Equi ByBeccs.
Massage therapy for horses with licensed and certified Equi therapist in Hollviken, Skanor, Falsterbo, Malmo and Trelleborg.
My name is Rebecca and I'm a licensed and certified Equi therapist. I started my company in 2020 and my payoff and core value is: Effortless Movement
Equi ByBeccs helps you and your horse to long lasting develpoment and sustainability!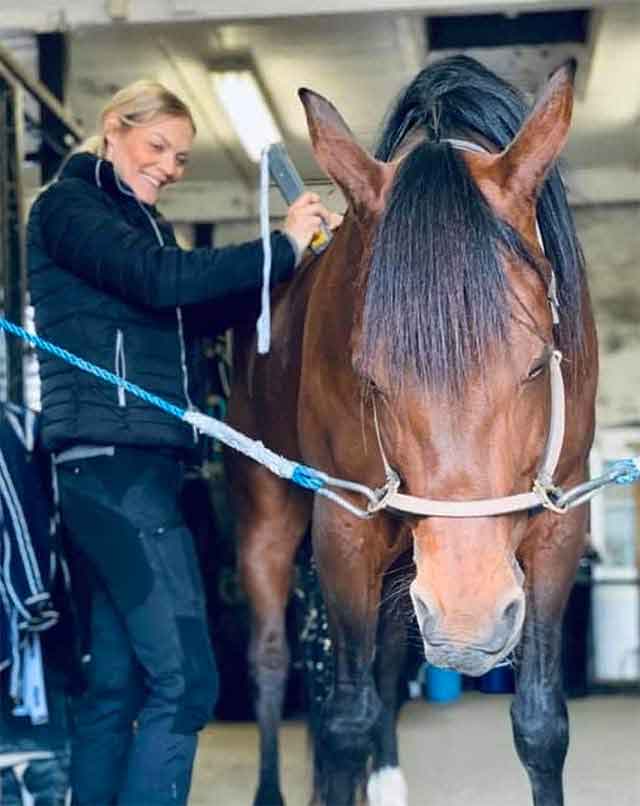 I treat your horse through massage therapy, laser treatment, deep wave massage, kinesio tape. Therapy and treatment can be given before and after competition or training. Equi ByBeccs helps you and your horse to long-term development and sustainability!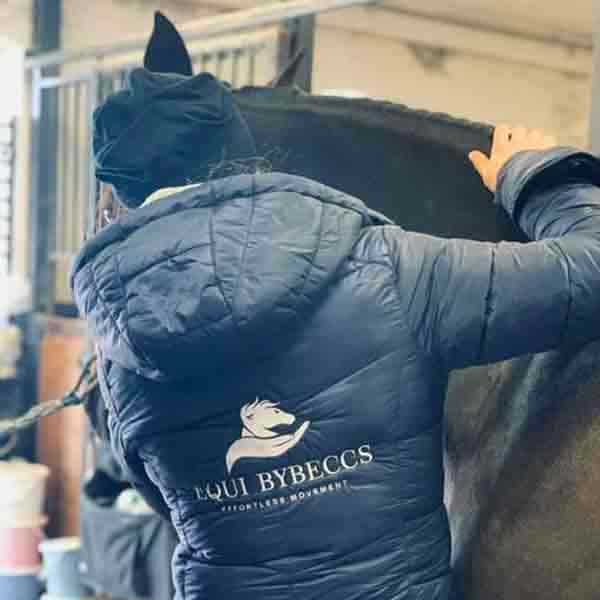 Horse massage
I have worked as a Equi therapist in Skåne under the name Equi ByBeccs since 2021. I start from Höllviken in Vellinge municipality. The idea of ​​my horse massage has always been to give the horses the best conditions through natural maintenance and natural healing. My Equi therapy should be both healing and preventive and the goal is for the horse to be able to move and function regardless of the horse's purpose.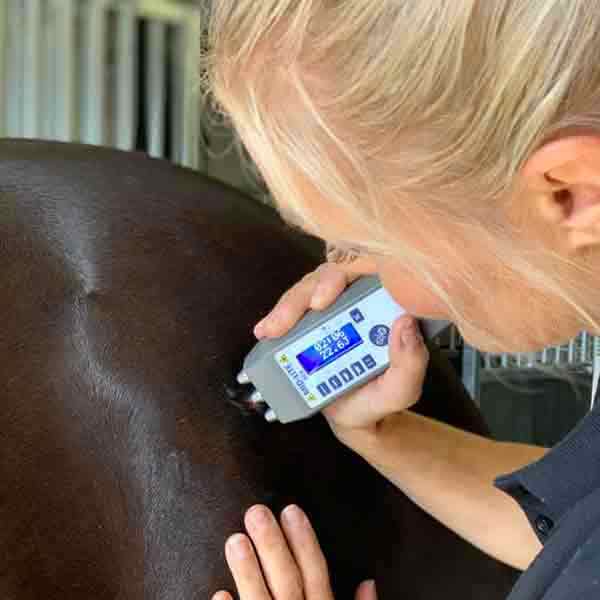 Medical laser
I have been performing medical laser treatment on horses since 2021 with great results. I mainly perform treatments in southern Skåne but start from Höllviken and Vellinge municipality and the surrounding area (Vellinge, Skanör, Falsterbo, Höllviken, Trelleborg and Malmö). Medical laser for horses – Reduce pain and tenderness, promote and speed healing.
Deep wave massage
As an equine therapist, I use deep wave therapy as part of my treatment. I value the treatment highly and as a decisive factor for the horses' ability to rehabilitate. Deep wave treatment for horses is an effective wellness treatment for the horse's muscles, nervous system and connective tissue (fascia). Deep wave treatment – A form of treatment that is effective and gentle, both for me and the horses.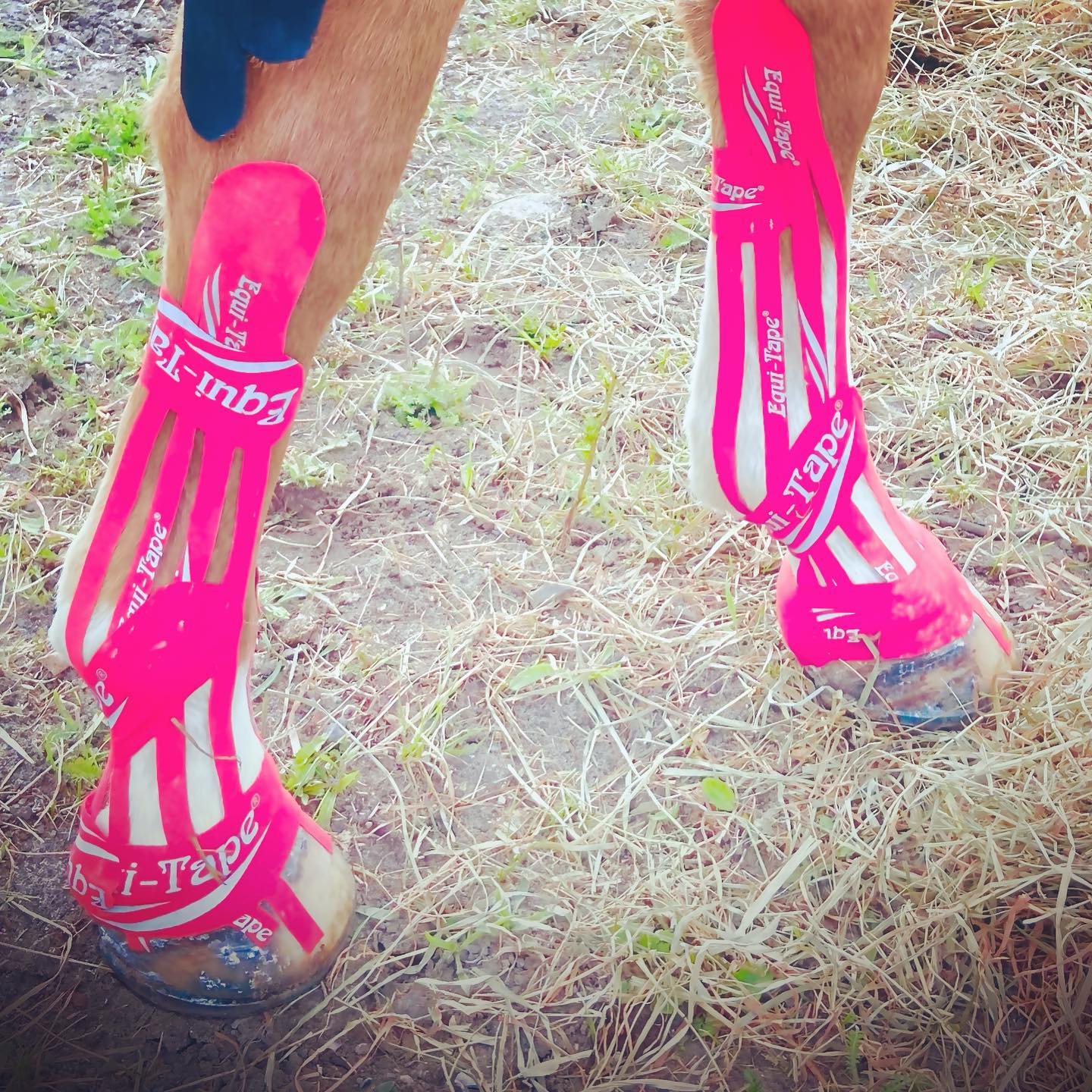 Kinesiotape
As much as we humans can feel both support, relief and reinforcement with kinesio tape, our horses can feel it. Relieving temporary problems during healing and rehabilitation for horses gives the same wonderful feeling as it does for us humans. It gives the horse a feeling of "pulling" the horse towards the right posture and it provides support. The horse can normally load the joints and muscles with the help of the tape and avoid standing still, thus reducing the risk of secondary pain and tension.
I have my base in Höllviken/Hollviken but also work in Skanör/Skanor, Falsterbo, Vellinge, Malmö/Malmo and Trelleborg.
If you or your team needs treatment by an Equi Therapist, please contact me.
(Usually I'm working during Falsterbo Horseshow – Please contact me for appointment and treatment)